Lights! Camera! Murder! is an episode of Desdemona Hughes, Diva Detective.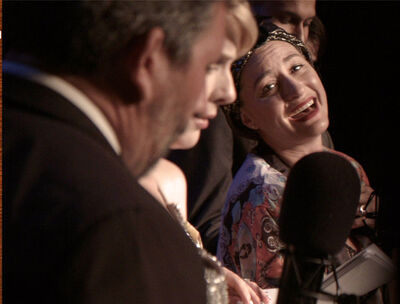 Lights! Camera! Murder! audio at Nerdist
WorkJuice Players
Edit
Guest Stars
Edit
Continuity
Edit
Production
Edit
This episode was recorded at Largo on September 6, 2014 and released on October 27, 2014.
References
Edit
↑ Photo credit: Charlie Fonville.
Ad blocker interference detected!
Wikia is a free-to-use site that makes money from advertising. We have a modified experience for viewers using ad blockers

Wikia is not accessible if you've made further modifications. Remove the custom ad blocker rule(s) and the page will load as expected.