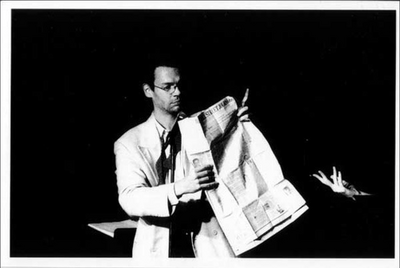 Presto Prescott, The Preeminent Professor of Prestidigitation was a segment performed by Derek Hughes during the M Bar era of the show. Presto Prescott would perform magic on stage while delivering patter describing that magic to the radio audience.[2]
While there are currently no recordings available of this segment, it has been discussed on multiple panels and Fan Questions Answered! episodes.
References
Edit
Ad blocker interference detected!
Wikia is a free-to-use site that makes money from advertising. We have a modified experience for viewers using ad blockers

Wikia is not accessible if you've made further modifications. Remove the custom ad blocker rule(s) and the page will load as expected.